TIMBER RIDGE
Timber Ridge is an exciting, fast paced, fun way for kids Kindergarten through 4th grade to get to know God, interact with friends, and learn about the Bible in a kid-friendly environment that includes crafts, stories, music, snacks, interactive games and more!
Timber Ridge meets each Sunday during our 10:00 a.m. service and begins with signing in at the check in counter. Kids start in the main Timber Ridge room and can even enter through a winding slide!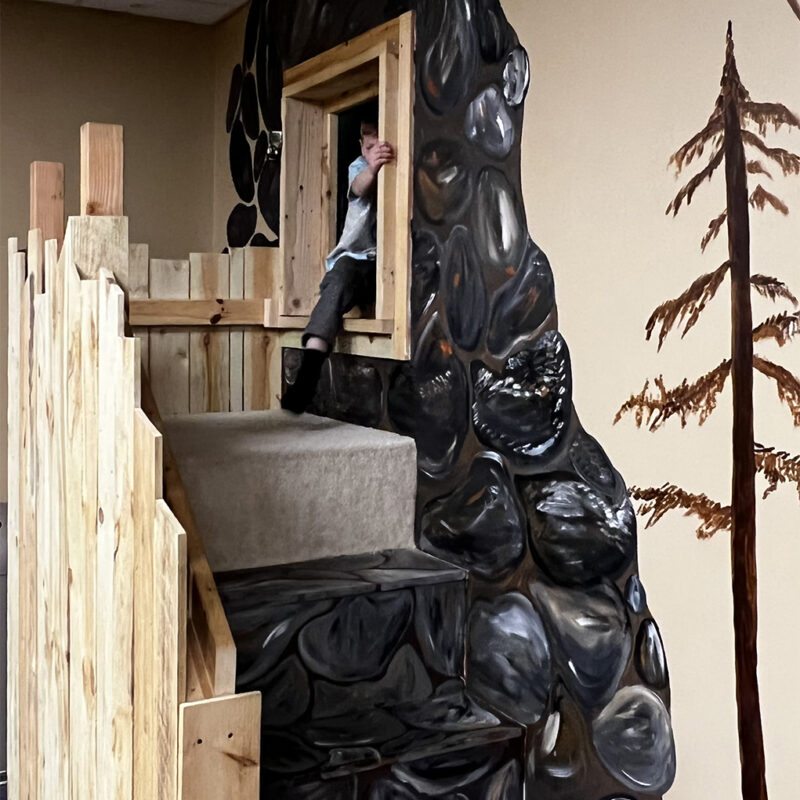 SAFETY
Every child is checked in and out by the same the parent or guardian at our check-in counter.
We take care to ensure every child is treated equally with love and acceptance and that our volunteers are mindful of any allergies or special needs.
All teachers are required to submit to a thorough background check. In addition, all teachers and helpers must attend training.